As I will point out repeatedly, Hong Kong is blessed with a spectacular setting among sea, sand and mountains. Unfortunately far too many people don't seem to care too much about it. Yesterday I took a trip to Ap Lei Chau, an island just off the south coast of Hong Kong island linked by a short road bridge to Aberdeen and shortly to be linked to the amazing MTR rail system. Ap Lei Chau was a fishing village then became a centre for boat building but more recently has, like many other areas of Hong Kong, become a densely populated high-rise development. The old part of the town has become run down but recently the waterfront has been developed into something that the district council can be proud of.
Exploration of the promenade began at the Hung Shing temple with origins dating back hundreds of years. These temples as they have a great atmosphere laden with the scent from hundreds of joss sticks and huge incense coils that constantly fill the air with aromatic smoke. It always seems a bit odd to see the sign on the wall asking visitors not to smoke.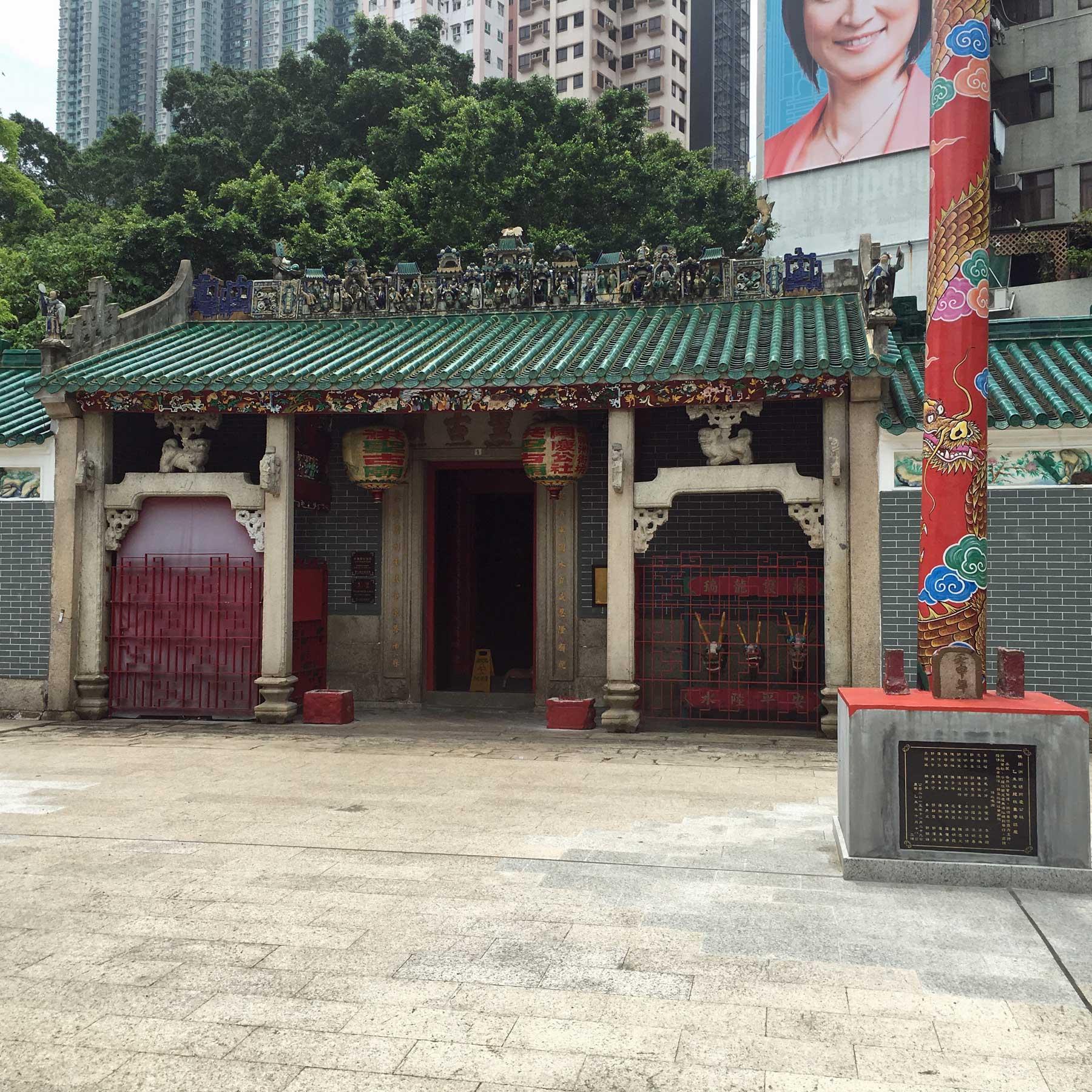 Aberdeen harbour must be one of the busiest in the world with sampans rushing around ferrying people across the narrow but crowded stretch of water. These small, wide-berthed boats may not look like the jet-setter's dream but they are remarkably manoeuvrable and there is no sign of them being replaced by more modern designs.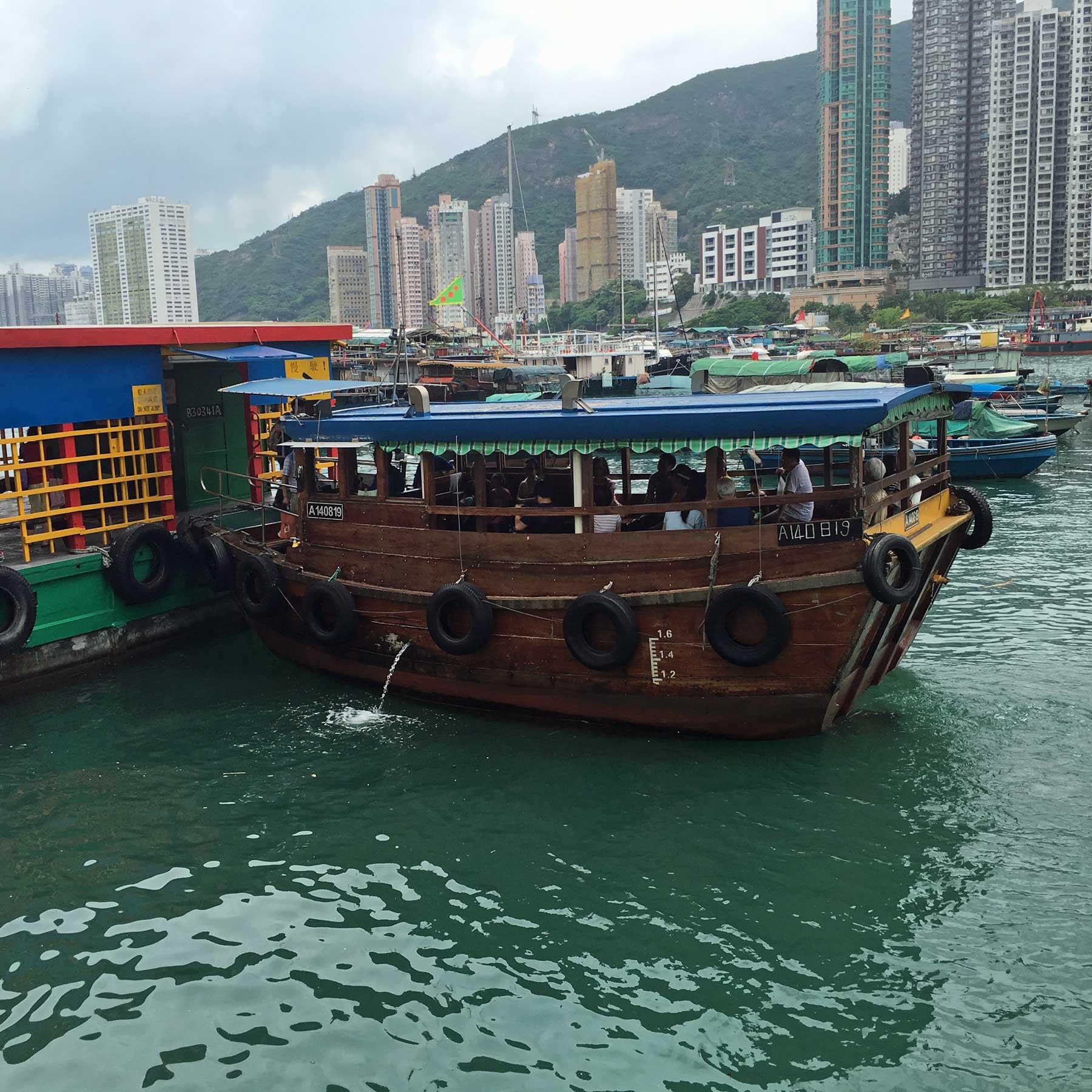 At the end of the promenade is the 'Wind Tower'. It is a strange, metal-framed construction that has rows of LEDs that glow in different colours according to the strength of the wind. It also gives great views across to Aberdeen and Hong Kong island.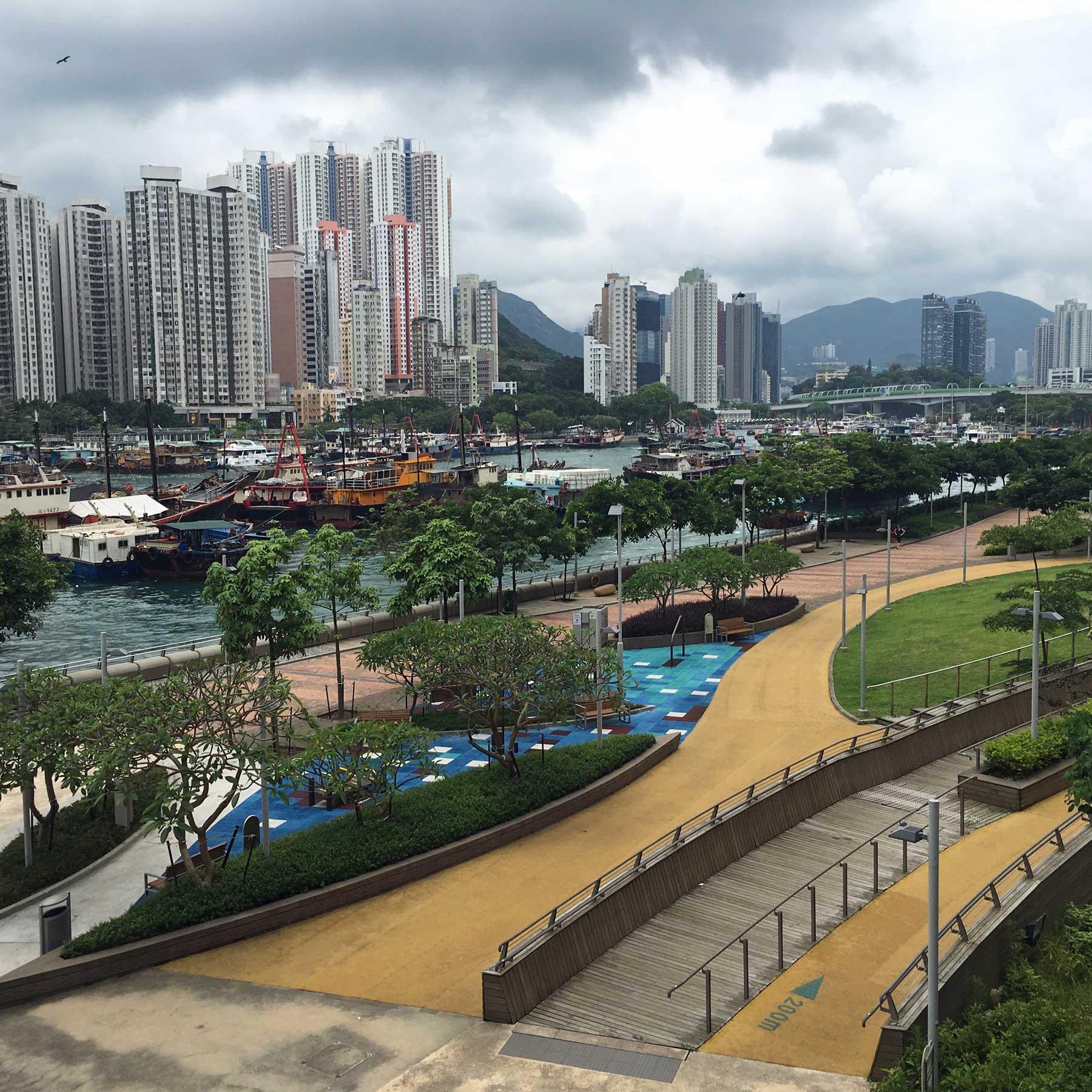 Along the promenade is an exhibition centre showing the history of boat building in Ap Lei Chau. Not the most exciting exhibition but interesting enough and the building is attractive. The washroom next door shows that a real effort has gone into making this a world class facility with the wash basins set amongst pot plants. Very attractive, until you see the discarded paper towels that no one has bothered to clean up. But then, as far as I could see, there were no paper towels, nor other hand drying facilities available and the only bin for disposing of rubbish I could see was outside. So a good effort but could be better.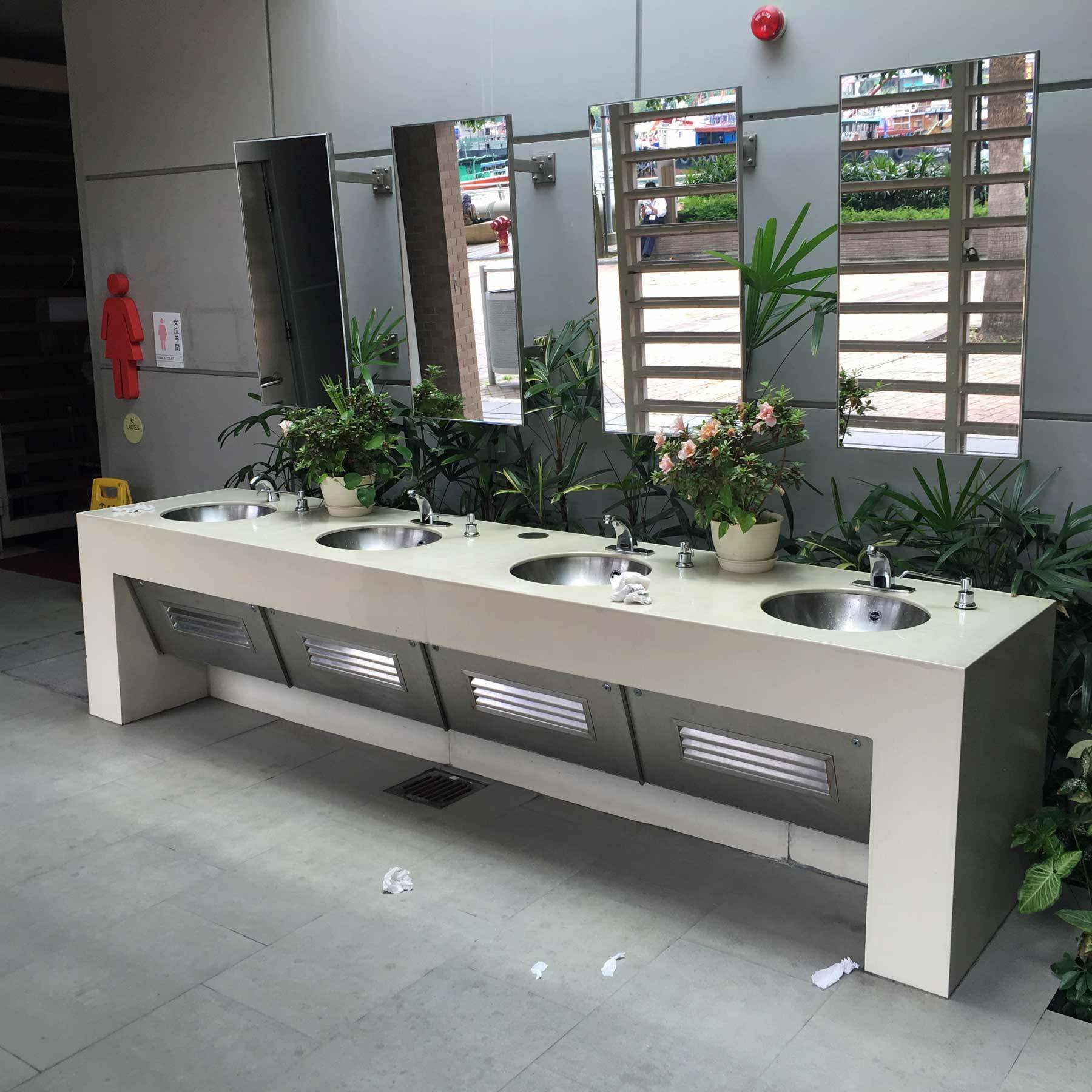 Back outside I finished my stroll leaning against the wall, taking in the view and reflecting on life. But then I looked down. The water was a mix of rubbish, plastic bags, bottles, dead fish, jellyfish, polystyrene boxes and countless other items that should not be in the sea anywhere and certainly not in an area that has clearly been developed with tourists and locals in mind. How can you develop such an attractive waterfront and yet allow the water it is fronting to be so disgusting? How much effort would it take to clean it up?