Recently I discovered the Mills and Chung path on Hong Kong Island's south coast. It is very easily accessible and on a nice day is a little gem of a walk. The new South Island MTR line takes you to Ocean Park. From there walk for 10 minutes up the busy Wong Chuk Hang Road towards Repulse Bay past some very expensive housing. Just after the Hong Kong Country Club the path goes down a flight of steps to the sea and the walk begins.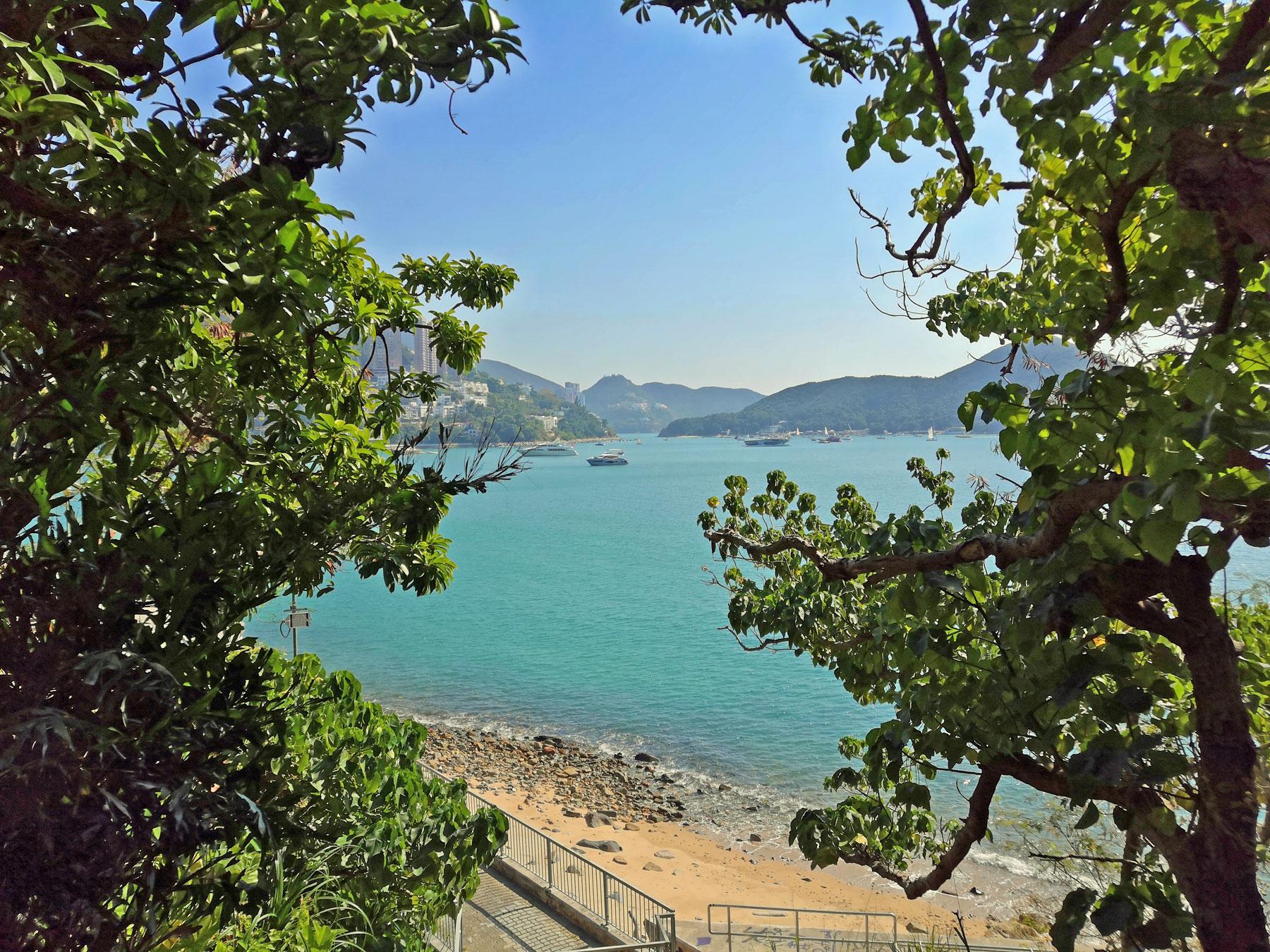 As soon as you get down to the sea there is a wonderful feeling of calm. The wide, level path winds round the coast to Deep Water Bay, past the Victoria Recreation Club and onto the beach.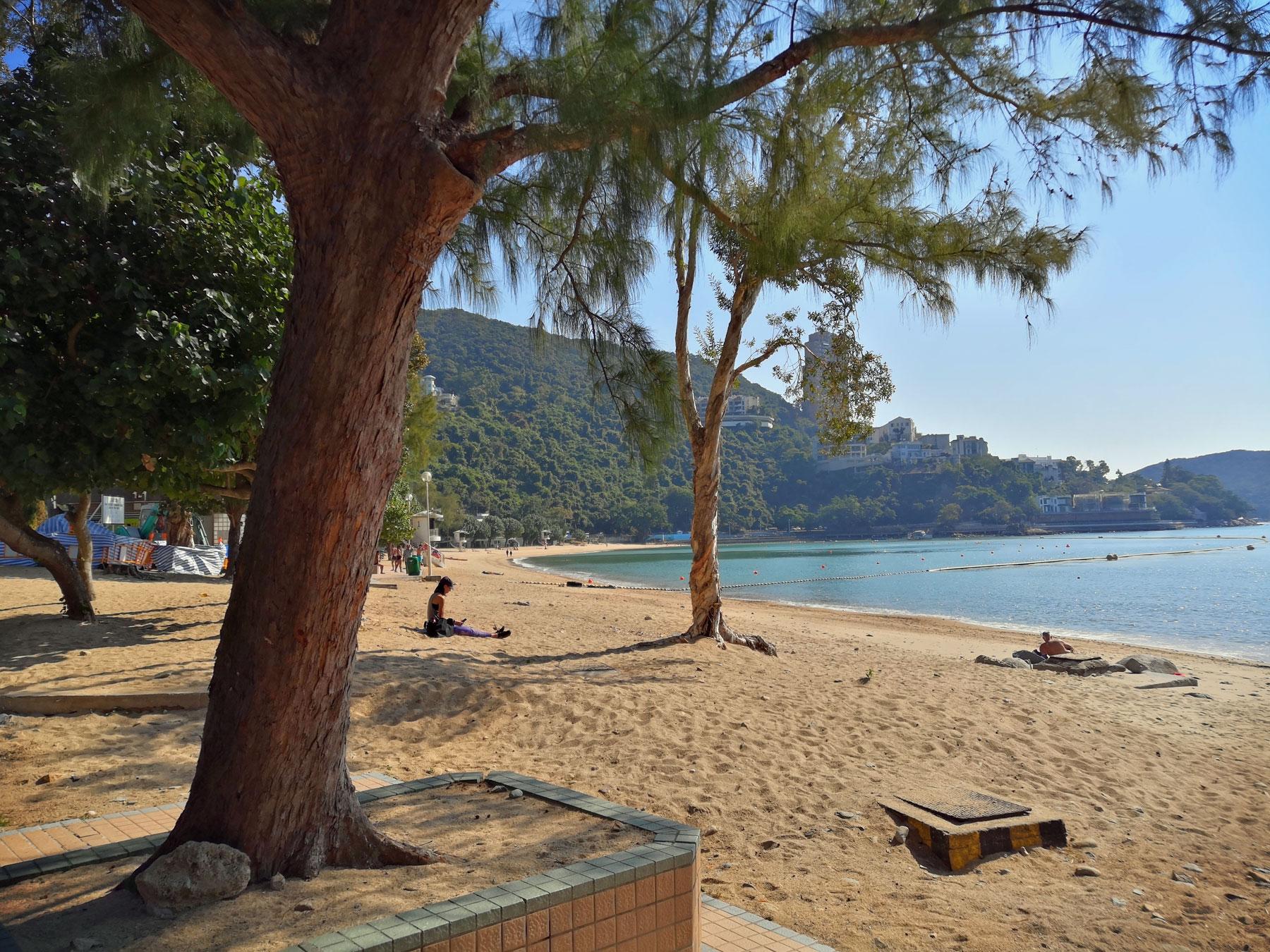 The beach itself is quite quiet but then it was the middle of winter, although the temperature was 22 and it was a beautiful, clear sunny day. Looking out to sea the Ocean Park cable car is on the right and a variety of small and not so small boats ply their way across the bay. At the far end of the beach the path continues, going round the headland with views back to the beach.
Middle Island and the yacht club come into view as trees and flowers overhang the path.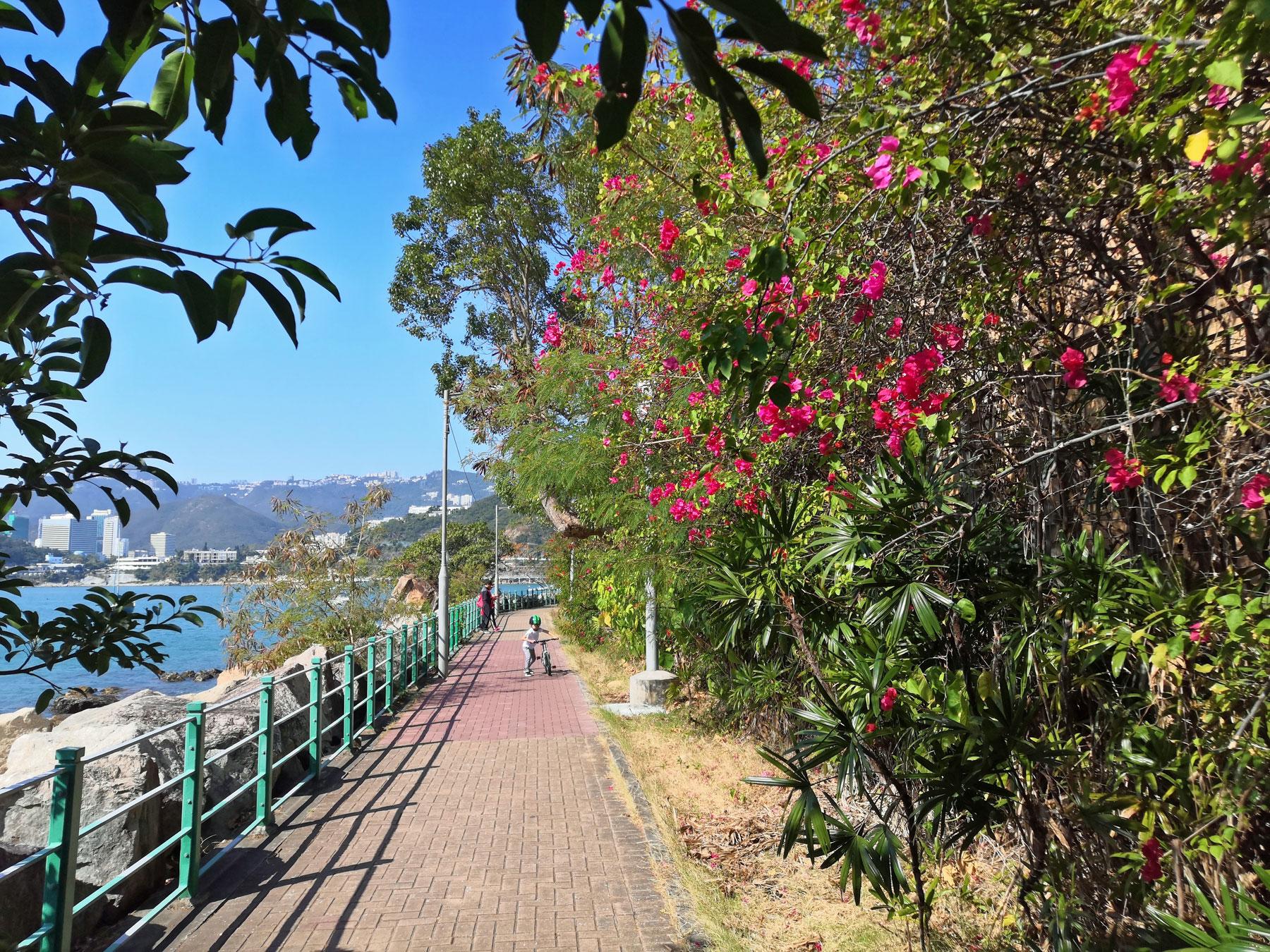 The path continues round the headland and approaches Repulse Bay. The bay is dominated by expensive tower blocks, one famously with a hole built into it. The colonial Repulse Bay Hotel is still there but barely visible with all the recent developments that includes a major shopping mall.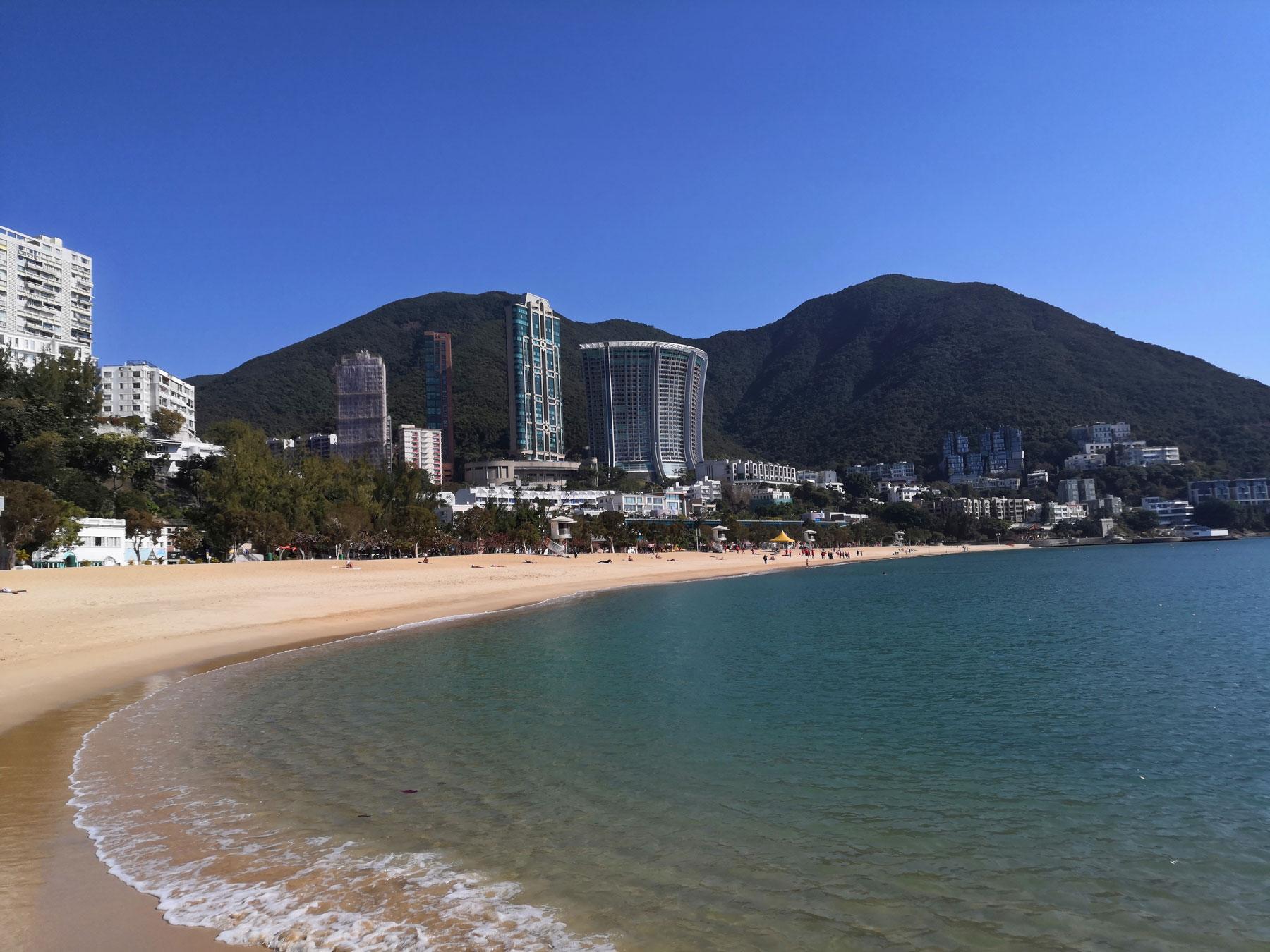 Just off the beach is a wonderfully, gaudy Tin Hau temple. The Mills and Chung path goes no further and the next part of the journey takes you along South Bay Road until a steep flight of steps takes you up to a path that runs along the contour between South Bay and Repulse Bay Road, allowing for a quiet and leafy walk avoiding the traffic. The path eventually comes out on the busy Repulse Bay Road but it is not long before you reach Chung Hom Kok Road and head off down a long flight of steps and then follow the road round to Ma Hang Park and down into Stanley.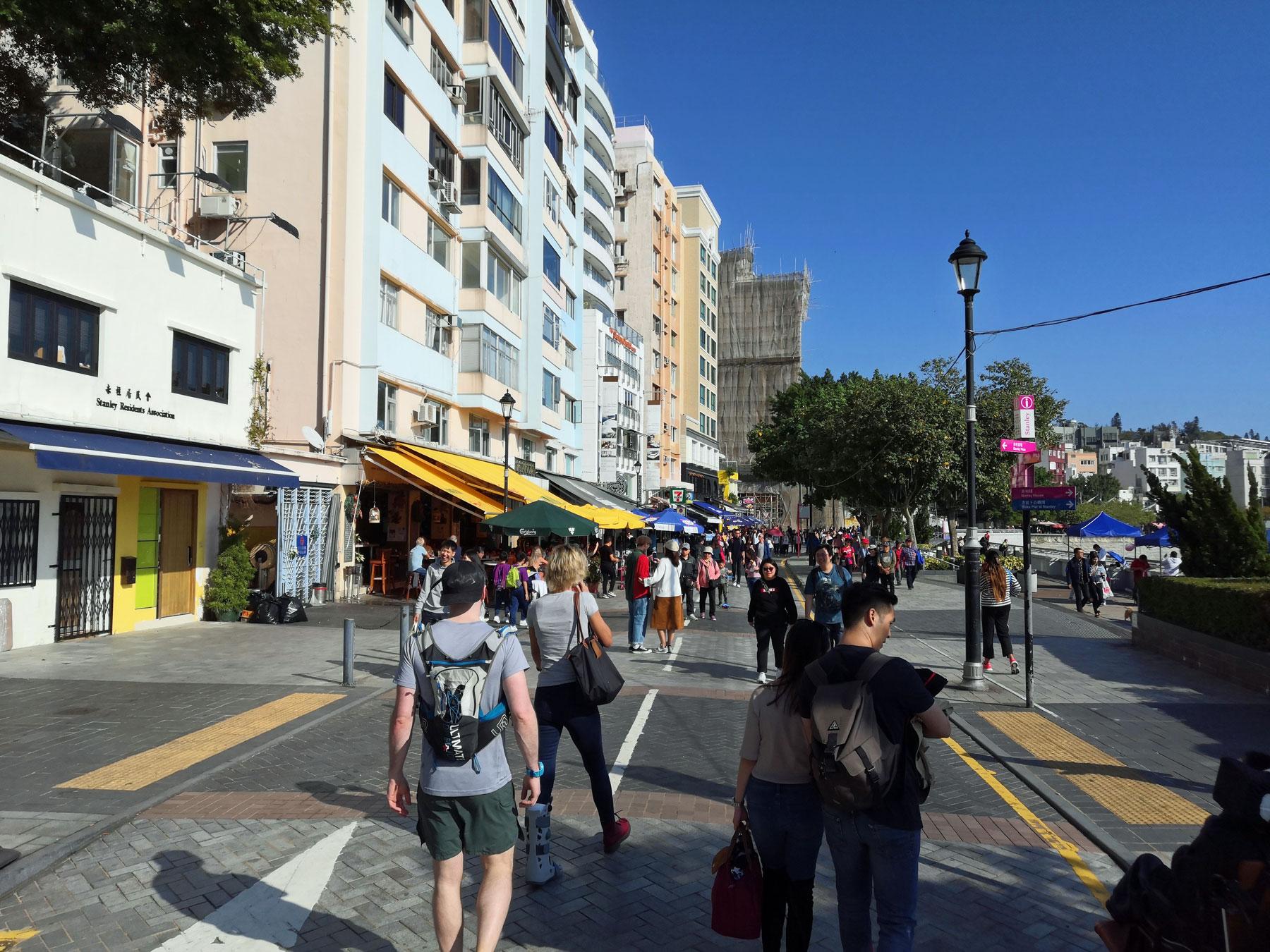 And yet another beach.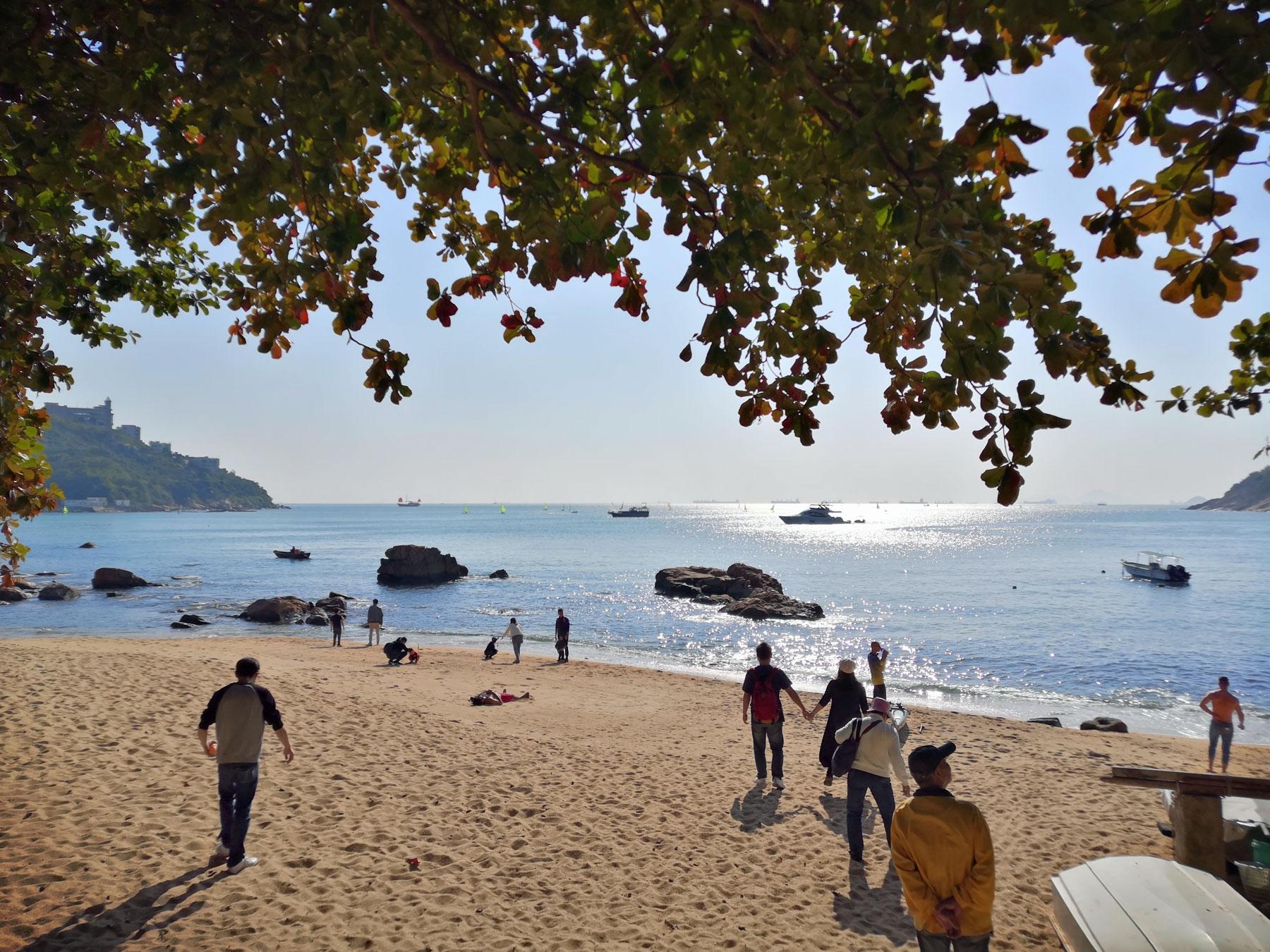 One of the beauties of this walk is that you can stop at Deep Water Bay or Repulse Bay and pick up a bus back to Ocean Park, Causeway Bay or Central rather than going all the way to Stanley. A good one to try if you do not feel up to anything too energetic.