There are some parts of Hong Kong which are very inaccessible. The north east corner is particularly remote. There is a group of islands which most Hong Kongers will never see and which can only be accessed by ferries from Sha Tau Kok which, although part of Hong Kong is actually out of bounds and only accessible with the appropriate permit.
Lai Chi Wo is a village in the north east which is only accessible by a long trip to the north east countryside and then a walk of up to two hours or a once-a-week ferry ride which only runs at 9am on Sunday or by bus to one of the remotest parts of Hong Kong and then a 2 hour hike.
I got up early and took the train to University Station. I was a bit concerned when I found thousands of people at the station marching off on the same route as myself to Ma Liu Shui pier. Fortunately, they were all heading off on a walk while I got on the ferry, although that too was packed. The journey to Lai Chi Wo takes 90 minutes and travels the full length of Tolo Harbour. This starts opposite Ma On Shan new town...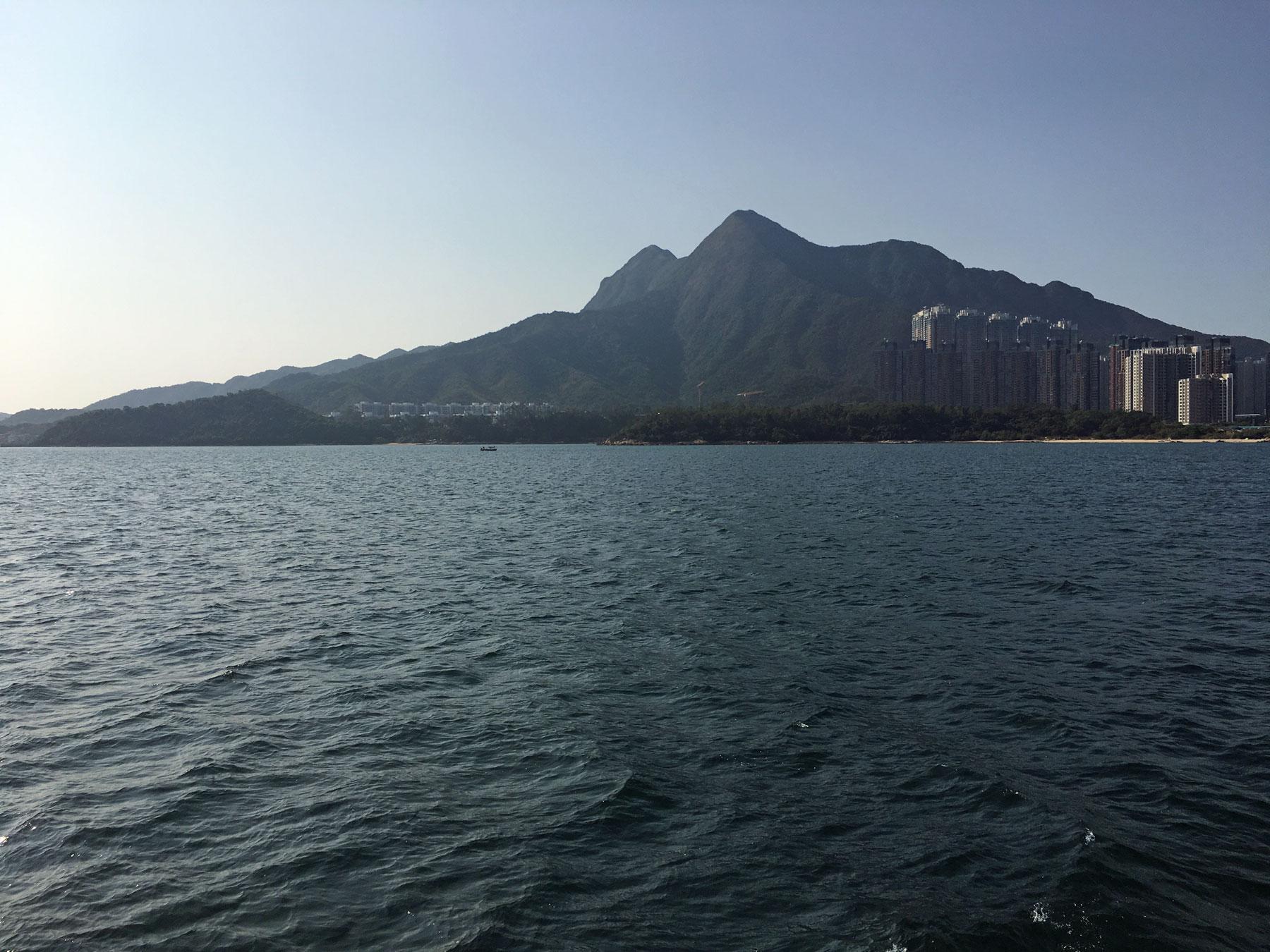 ...and quickly moves into very remote, inaccessible parts of the territory.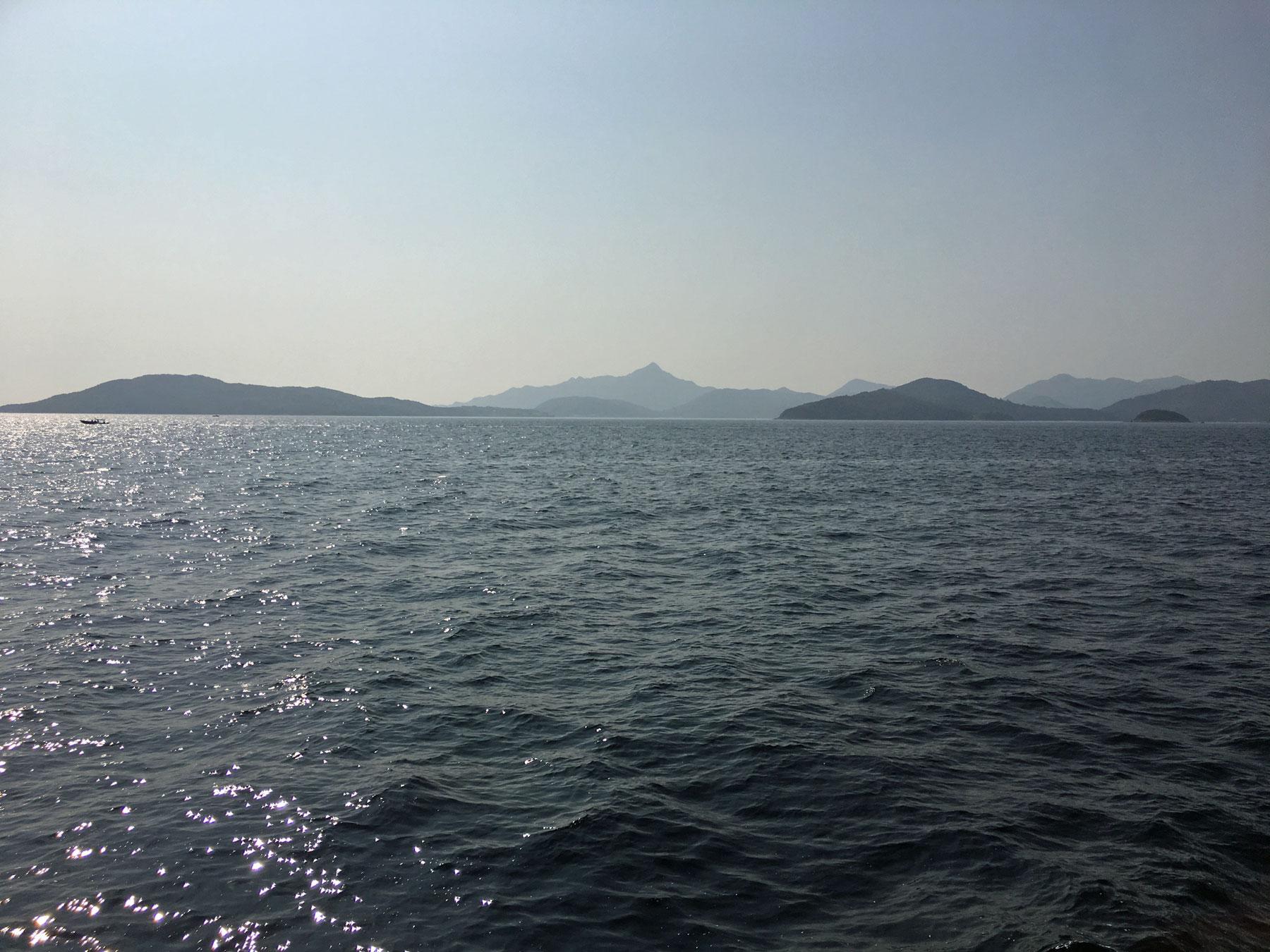 At the end of Tolo Harbour the ferry takes a sharp left and then slows down dramatically to pass through the narrow channel between Double Island and the mainland.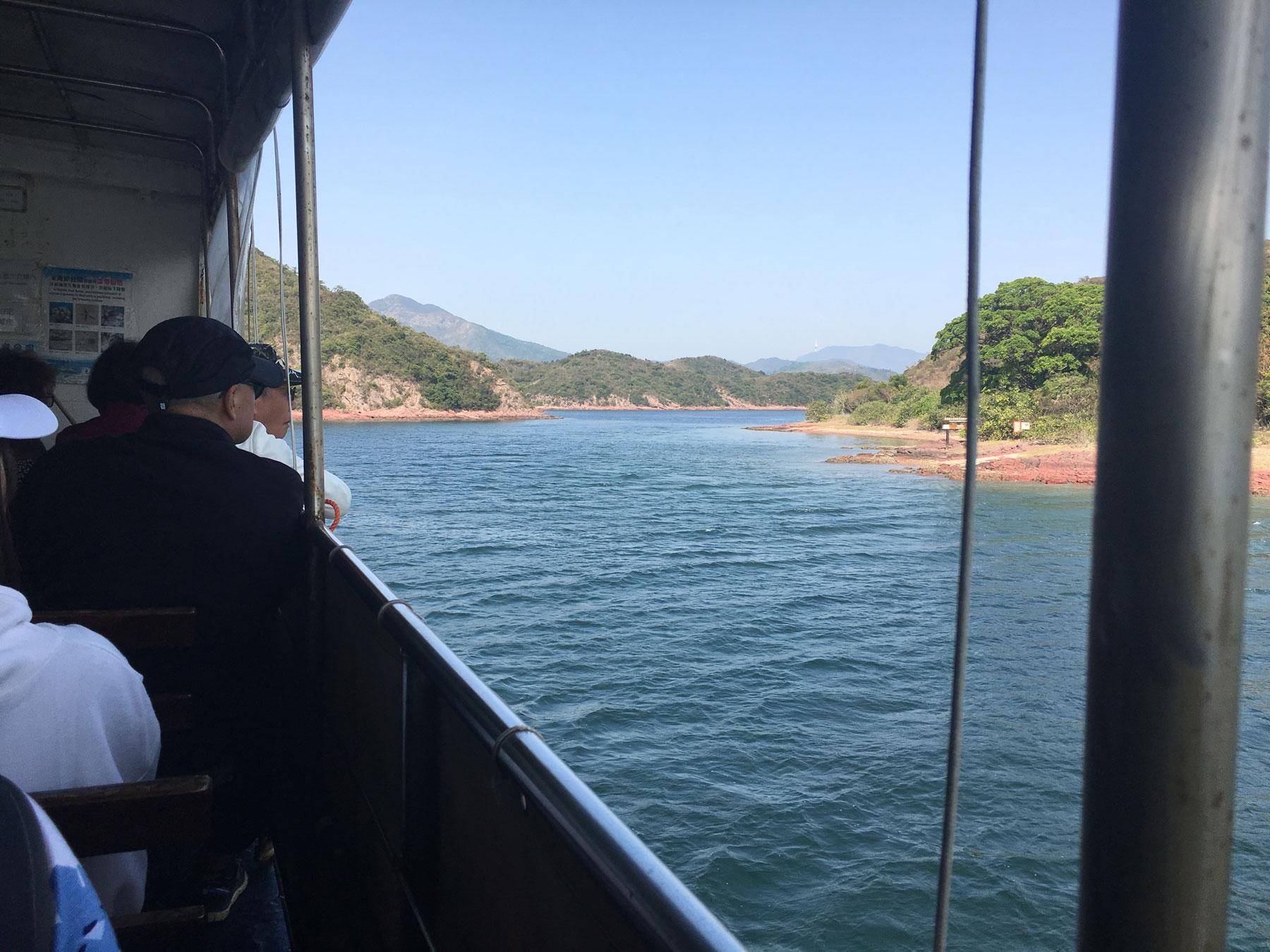 Past a water sports centre on Double Island onto a view of a small community on Crooked Island and then to the pier at Lai Chi Wo.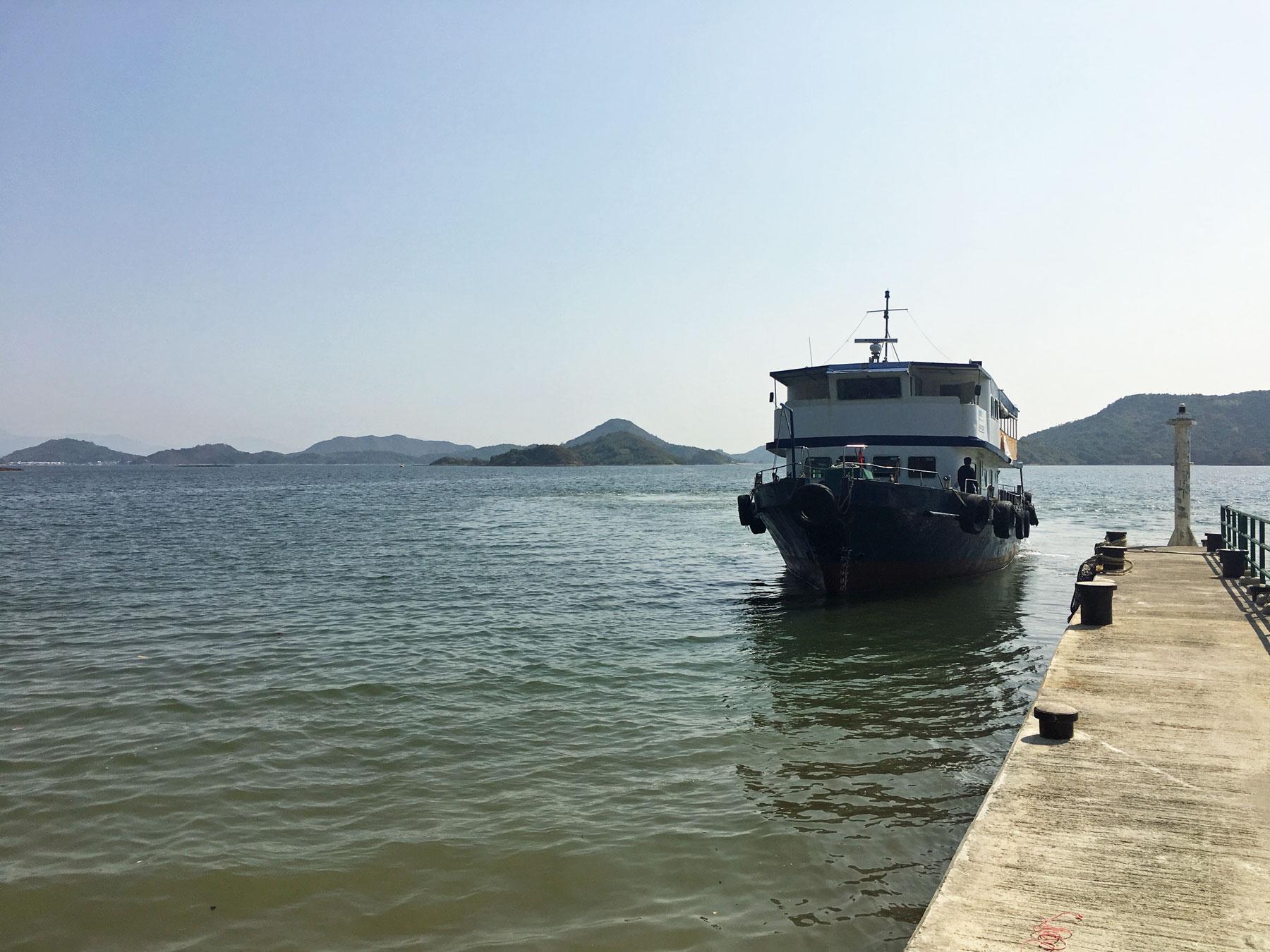 Lai Chi Wo is another remote village from which almost all the occupants have left in search of a better life elsewhere. But in a moment of inspiration someone in the government decided that the village should not be allowed to die. The village has been preserved and a
geoheritage
centre and nature trail have been added so that it is now a popular tourist attraction on Sundays. The village itself is backed by a large fung shui wood and is surrounded by a fung shui wall which has brought the village its share of good luck over the years.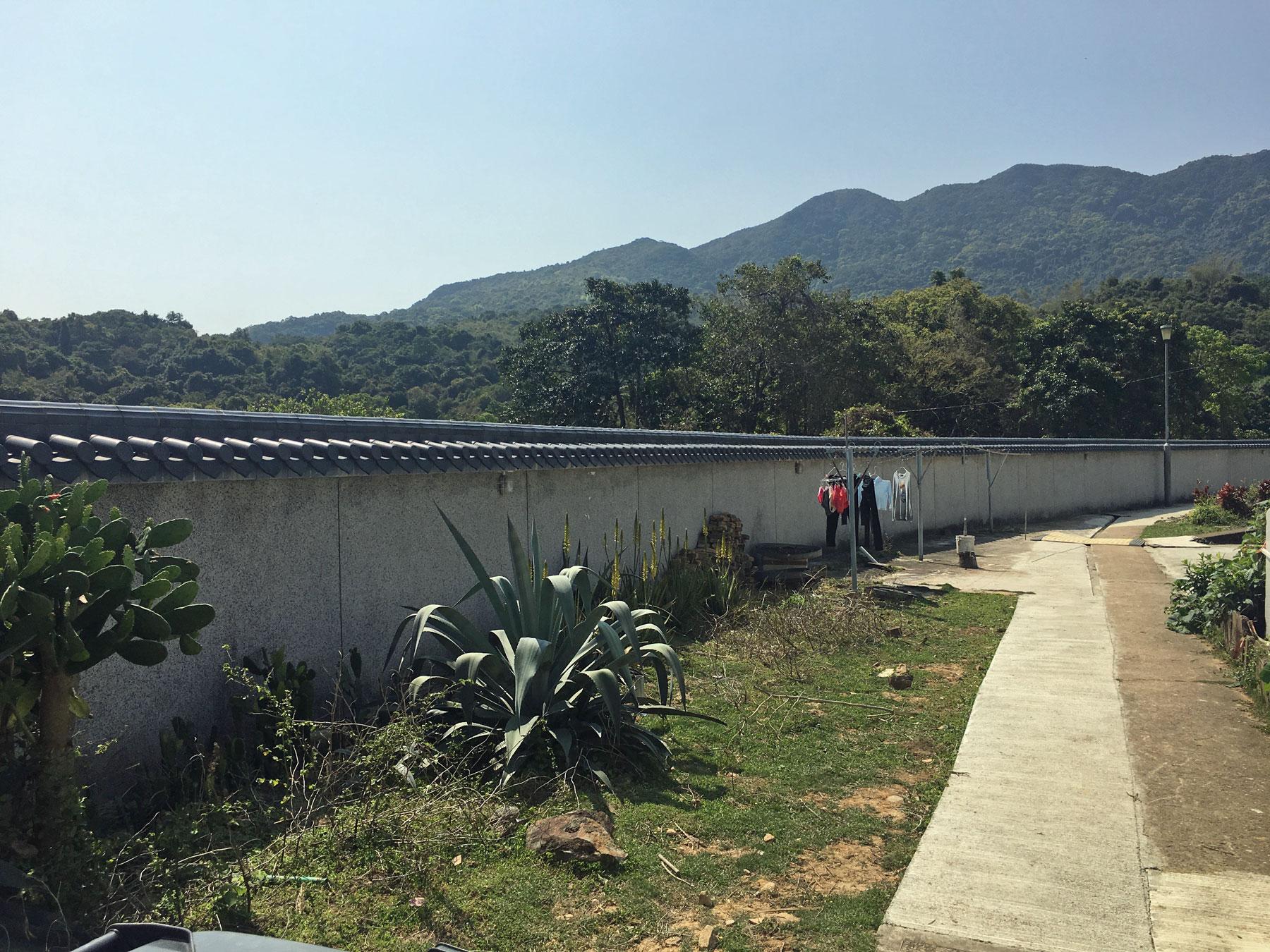 Outside the walled village is a large open area in front of a temple where the villagers set up stalls selling food to the visitors.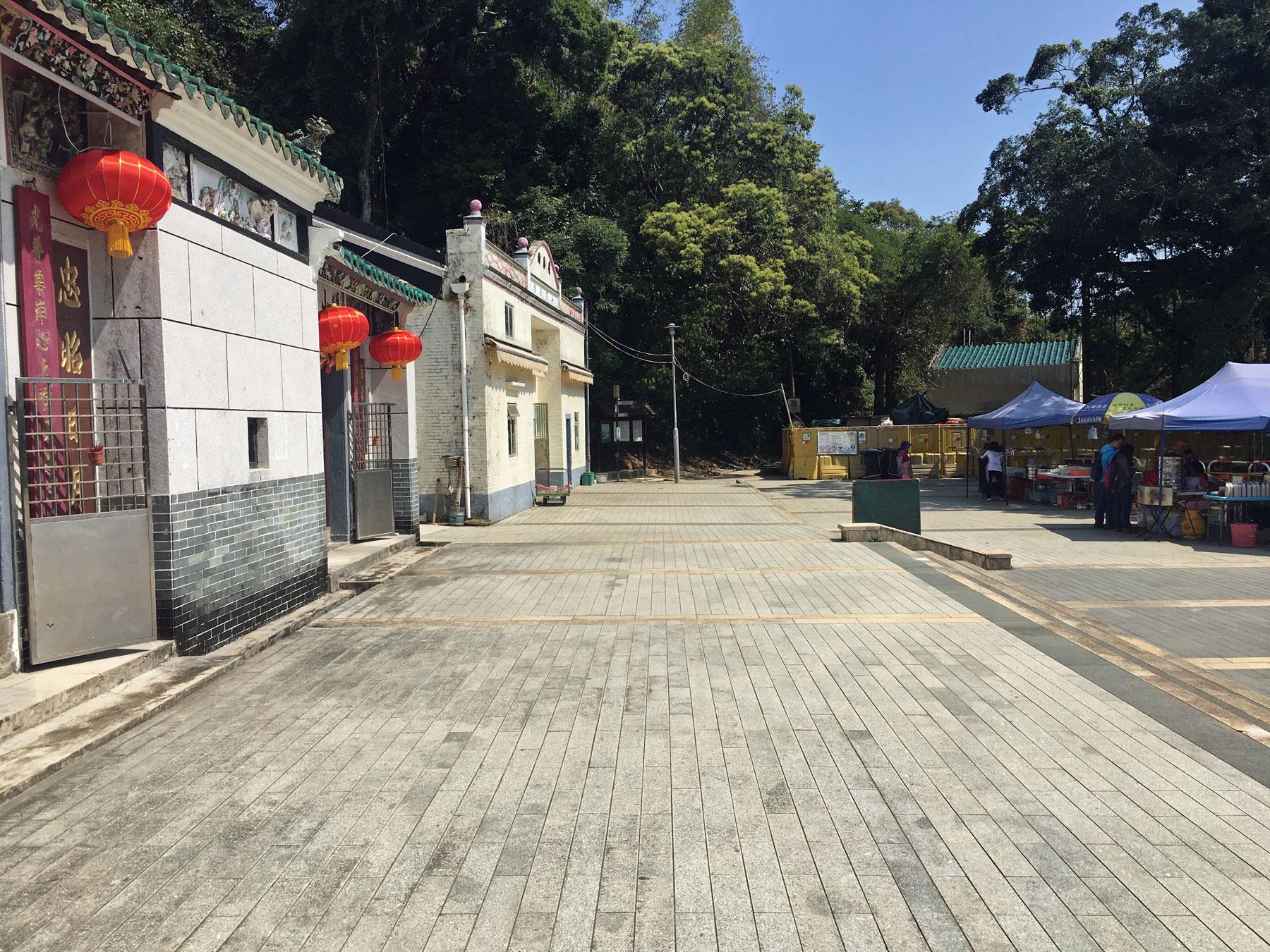 While the villagers must enjoy the money that the visitors bring I am sure they aren't so impressed by the crassness of some of the visitors. While I was there a large party from a Hong Kong school arrived, marshalled by a teacher with loud hailer who organised the group photo with the huge banner advertising the school. Personally, I would have thought that with displays of such insensitivity it would be better not to advertise.
Having gorged myself on snacks and the inevitable tofu fa, a soy bean blancmange with ginger syrup I started the walk back, deciding not to make use of the return ferry. Foolishly, I thought the path would be a gentle walk around the coast but there were a number of uphill slogs, usually involving a flight of steps. Along the way I passed through a number of deserted villages.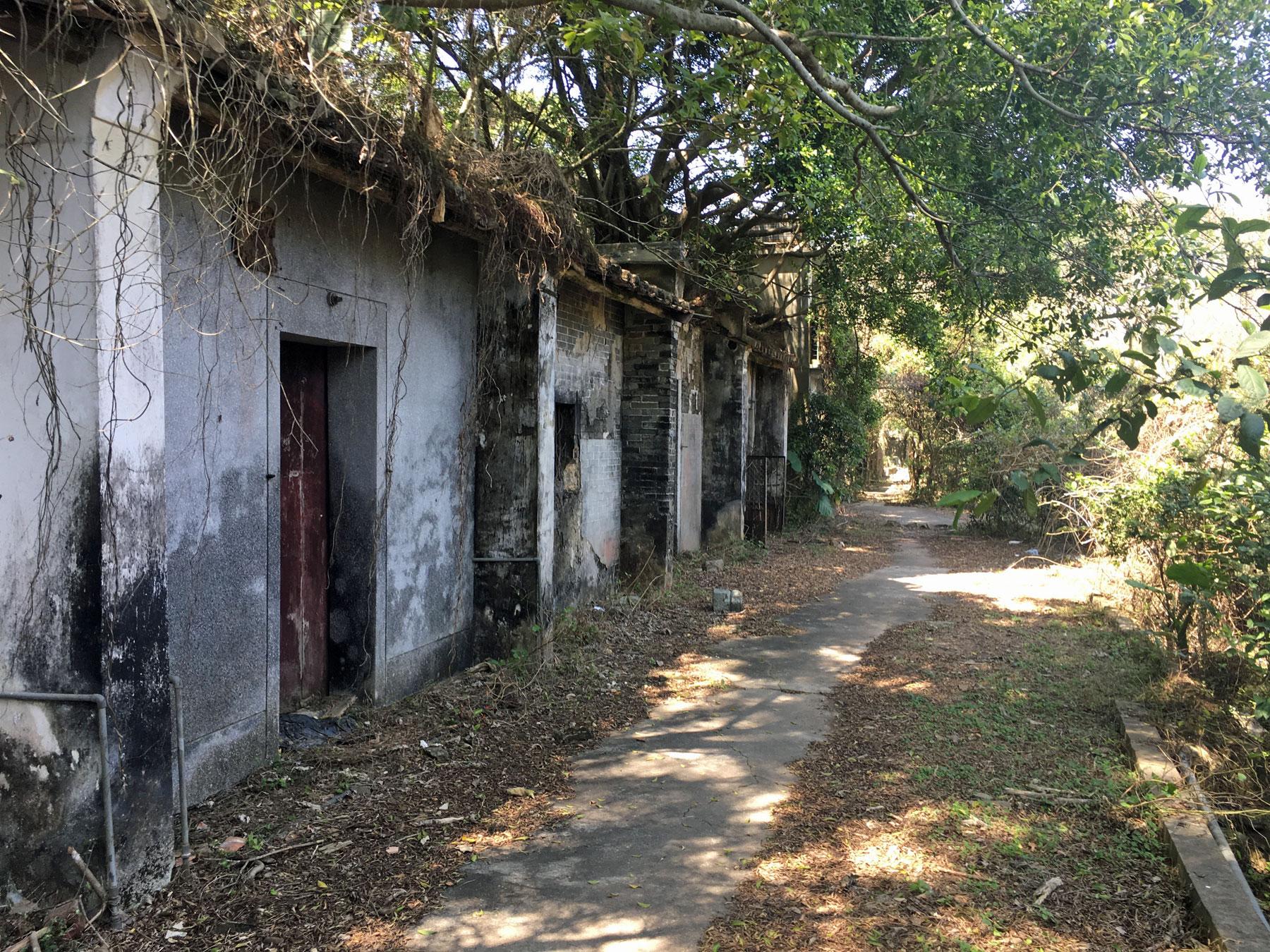 In Yung Shue Au, there were a number of men with chain stores, cutting down and burning off vegetation. A man, with a very English accent, told me that he had grown up in the village, gone away to UK and now worked in Hong Kong. He hoped to renovate enough of the village to be able to spend some time there each year. But the problem was that everything was overgrown, a tree grew out of one house, and there were no services, no water, no electricity, no sewerage, no telephone, no road so not a great prospect.
Over the hill and back down to the coast with views across to Sha Tau Kok which, although part of Hong Kong, is out of bounds unless you have an appropriate permit. I have yet to work out why this is the case.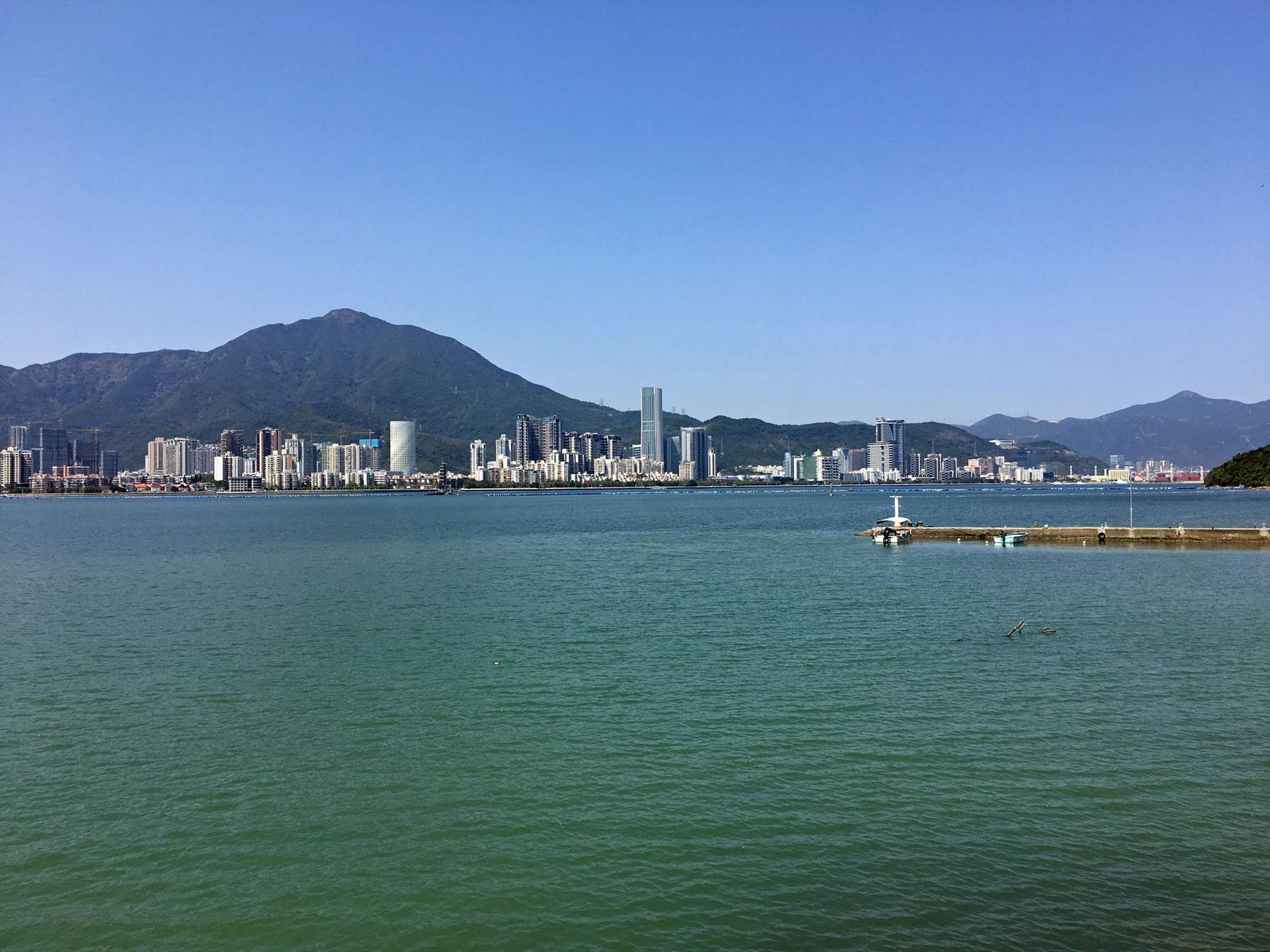 This eventually leads back to Luk Keng, a village which most people know for a collection of restaurants and a minibus back to civilisation.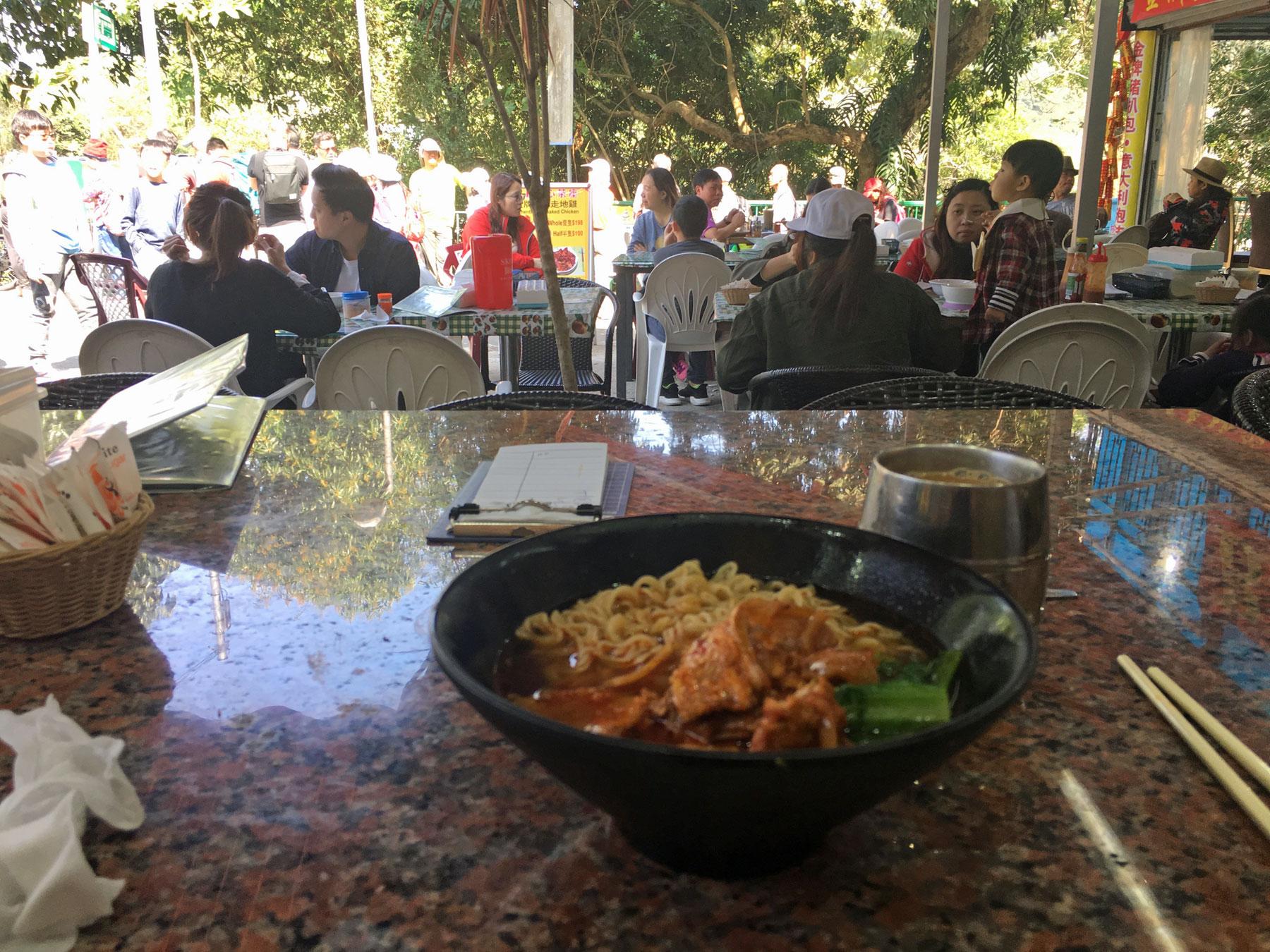 I don't care where you live but I think it would be hard to have a comparable day out anywhere in the world. Hong Kong offers so much variety, culture and friendly, interesting people in such a small area. Despite its small size, the vistas offered in some of the more remote parts are extensive and spectacular and, for a government that only seems interested in the annual surplus, it is fantastic that, at least some parts of the territory are deemed worth preserving.