Last Saturday was one of those perfect Hong Kong days. Not a cloud in the sky, temperature in the low twenties, humidity relatively low and pollution low enough to make the sky look blue. I have been working hard recently and needed a break and Sai Kung is one of my favourite places to escape to. Sai Kung is a seaside town on the shore of a fabulous, island studded bay. Along the water front are numerous stalls selling tickets for ferries to various islands and beaches. I bought a ticket to Yim Tin Tsai.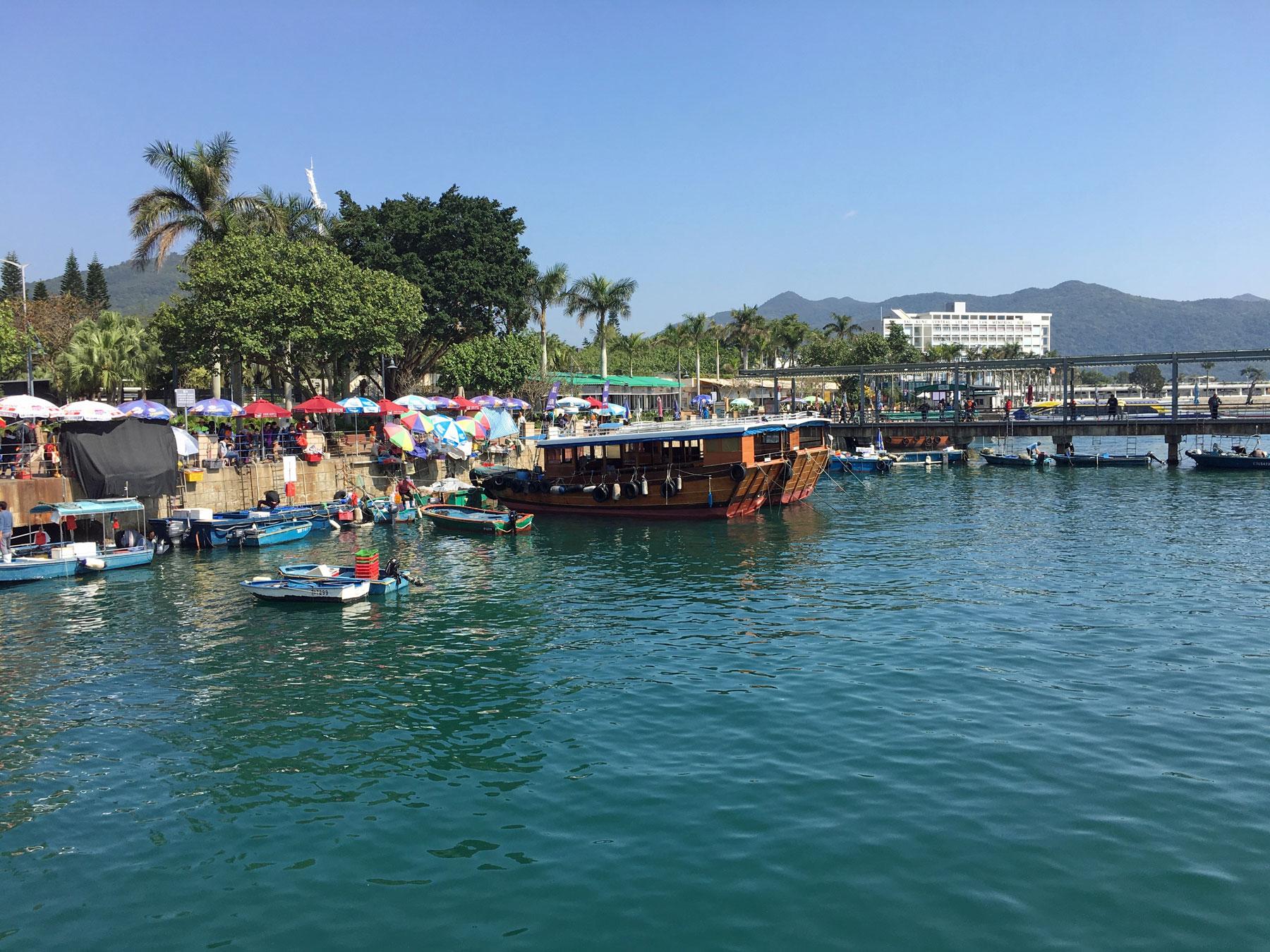 The ferry ride to the island turned out to be more of an eco-cruise as, at one point, the boat slowed down to a crawl and the captain pointed out the shoal of small jellyfish floating past like a party of jolly condoms.
Yim Tin Tsai is a small island not too far from Sai Kung. In the 90s most of the inhabitants left the island for the work in the city or overseas, in search of a better lifestyle. In recent years, a Roman Catholic community has returned to the island in search of a better lifestyle. One of the main projects was to refurbish St Joseph's Chapel.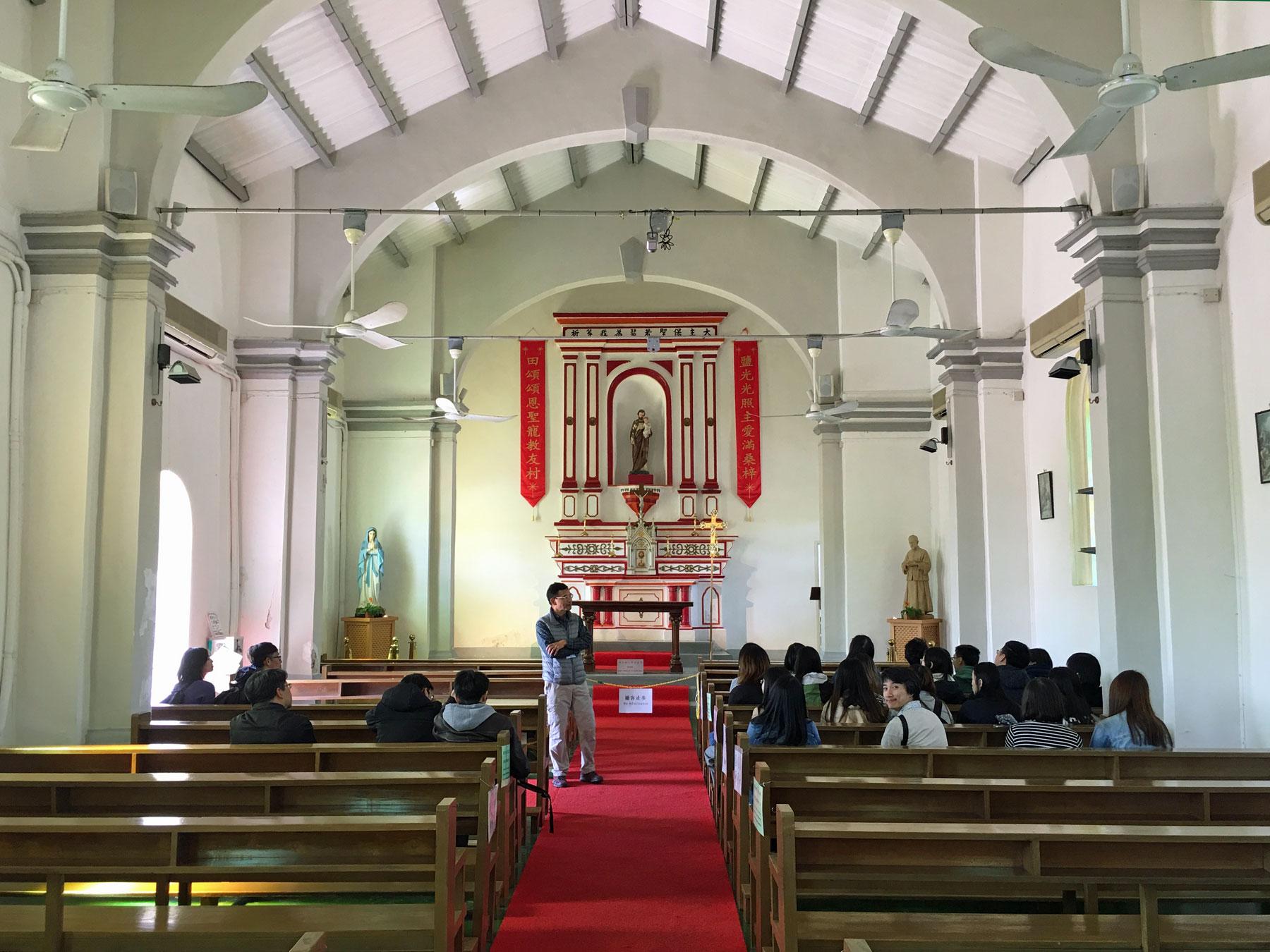 Most of the houses are derelict...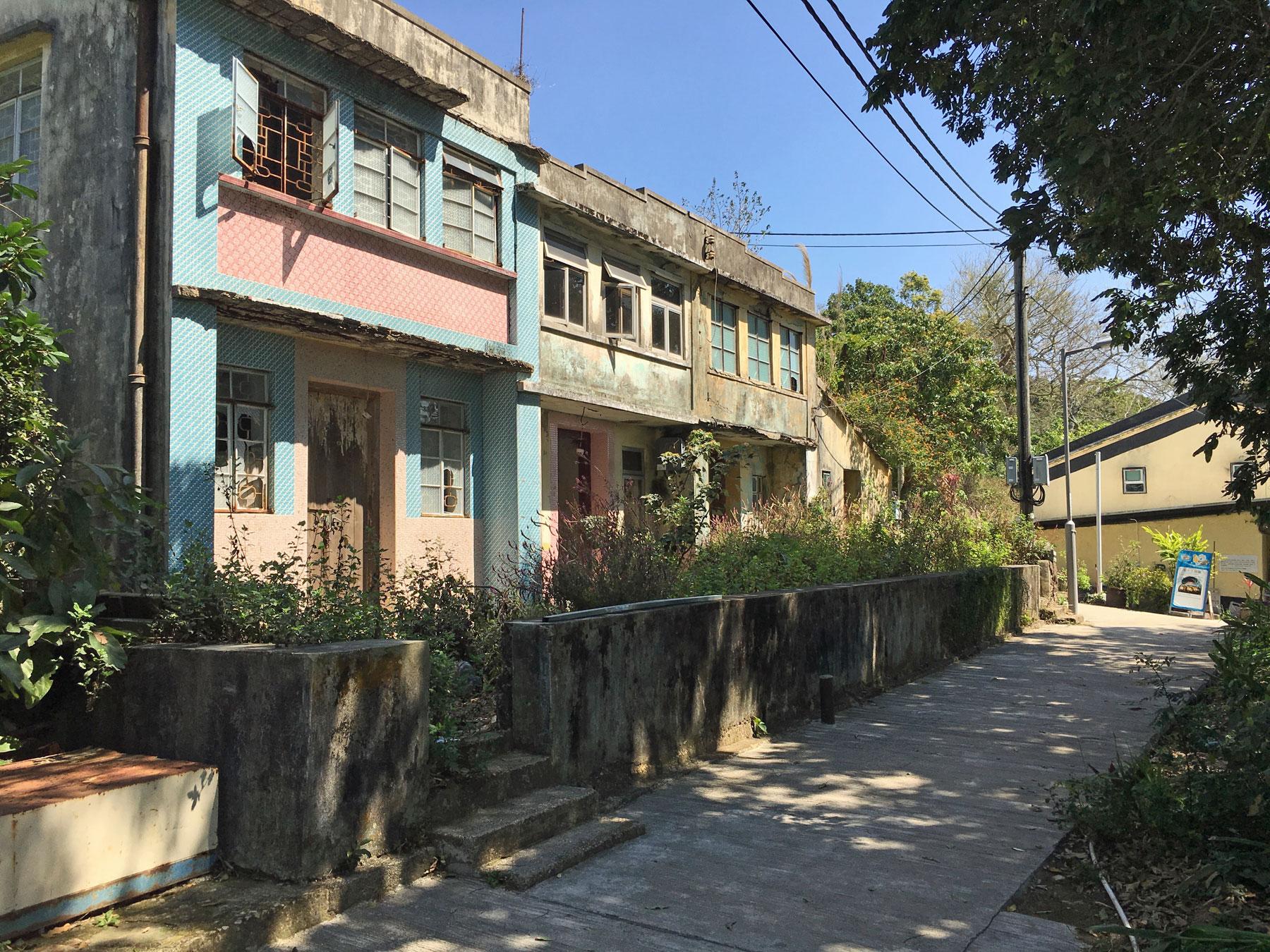 ...but some of the houses have been renovated and money is raised by manufacturing salt from salt ponds.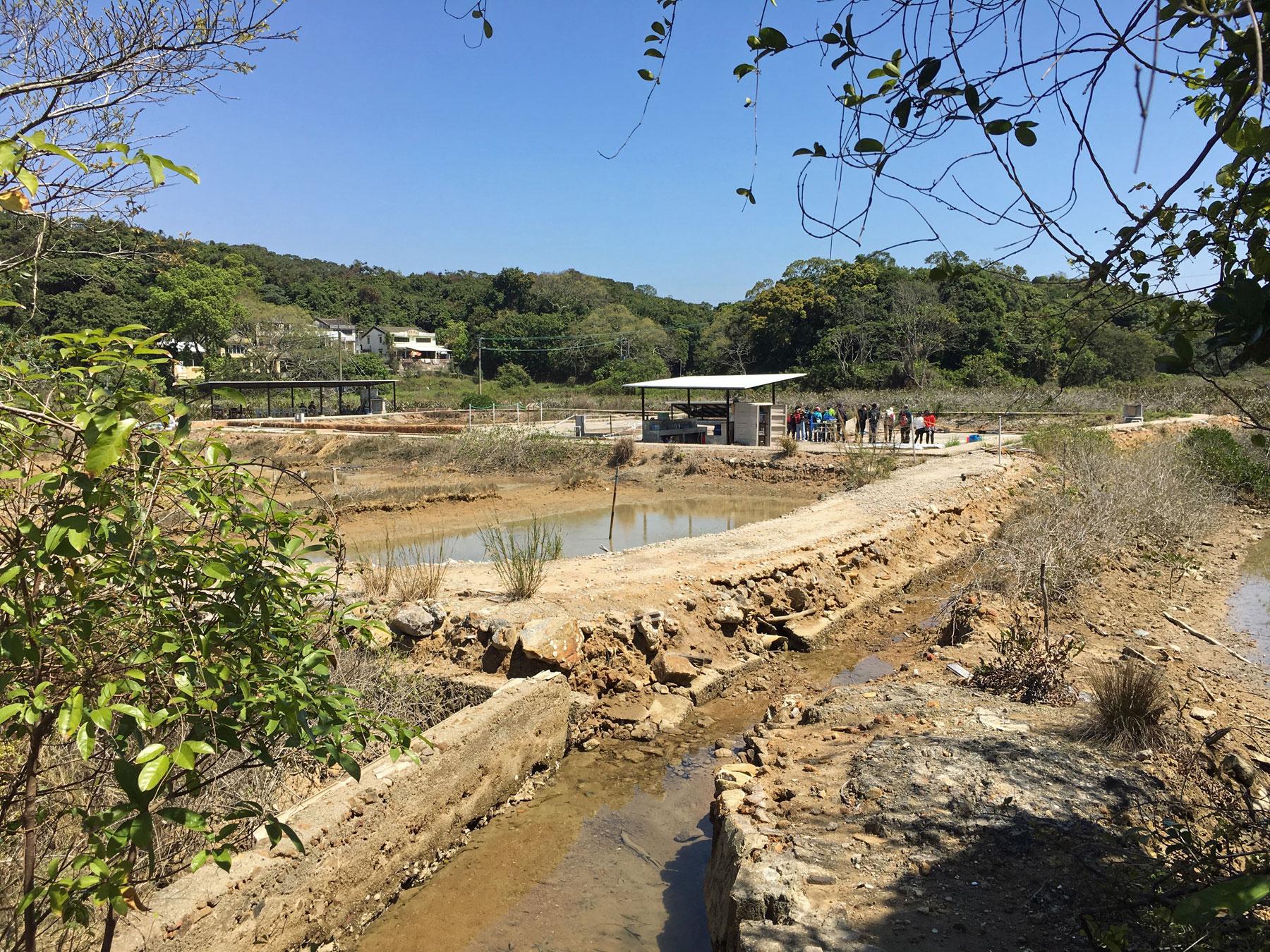 But I was particularly taken by the water front cafe. Outside was a small garden and some smart garden furniture while inside felt very country cottage like. Drinking coffee, looking out across the bay towards Sai Kung was so relaxing and idyllic with the sun shining down I could have stayed there for hours - and did.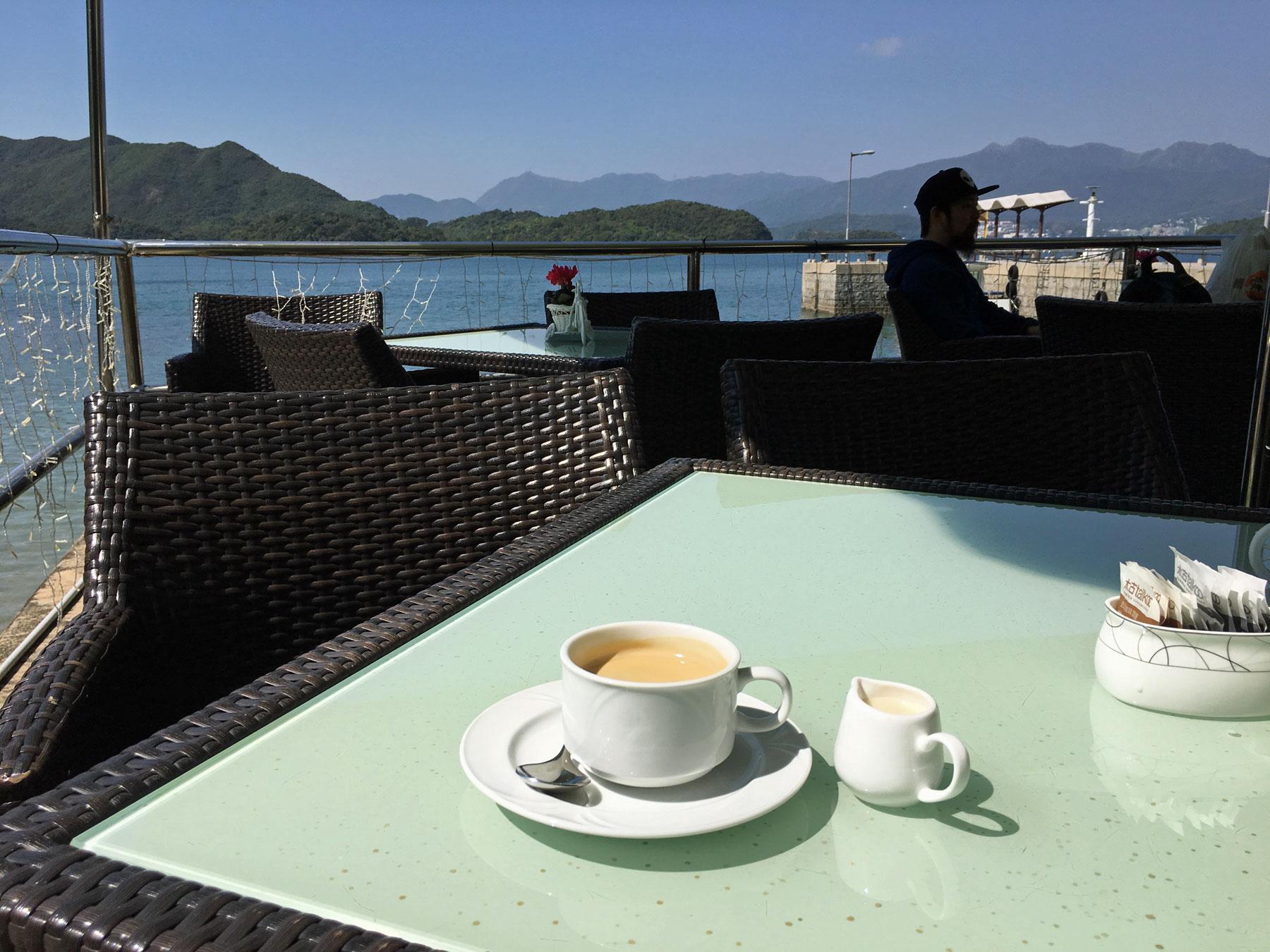 I was ready to go home and various boats arrived but not from the right company, hence my extended stay at the cafe. Eventually my ferry arrived and, instead of going straight back to Sai Kung it went off on a trip south round the tip of Sharp Island, again with the captain stopping the boat to explain the rock formations.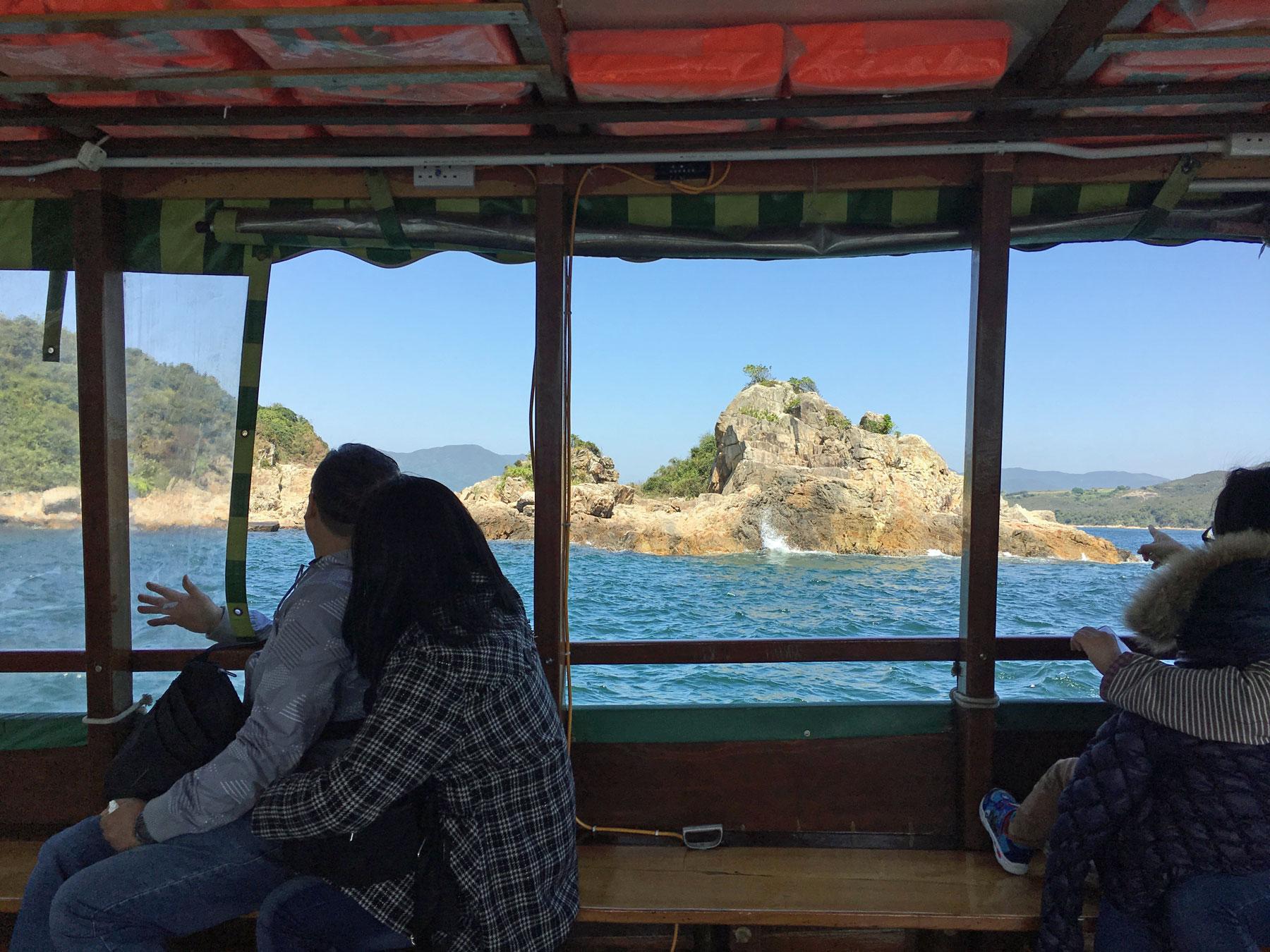 Eventually, I arrived back at Sai Kung having enjoyed a cruise and a few hours escape on one of Hong Kong's many islands.