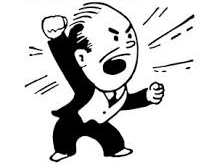 Not everyone in Hong Kong is terribly keen on being part of China and China has done many things in recent years to make people less than happy to be taken into the fold of our brothers north of the border. One way in which people have made their dislike of the mainland government felt is by booing the national anthem at football matches. This has not gone down well and the Chinese government has introduced legislation regarding the use and performance of the national anthem. People can't just play the national anthem whenever they want, only on special occasions. You also have to stand up straight and adopt a solemn attitude. Despite one-country, two-systems, Hong Kong will have to enact its own version of this law. Most of us will chuckle at the idea of being told how to perform the national anthem but them up north are a bit sensitive.
In recent weeks I have ben watching the Four Nations rugby championship from the southern hemisphere. As with most sporting events these matches start with the performance of the national anthems of the two teams. These days, the anthems are all part of the entertainment. Argentina is one of the teams and their national anthem is more like an act from an opera, with a very long introduction and a melody that defeats all but a few. In Argentina this was performed a cappella by half a dozen opera singers, providing the orchestral introduction and then breaking into song. The crowd joined in, each in their own key, time and probably their own words. It was great fun, chaotic, full of passion and a number of players had tears in their eyes by the end.
Argentinian Anthem
The other national anthems were performed with equal passion. It should be pointed out that the singers perform live. The Chinese national anthem seems to consist of one standard recording that is played every time. Lacks a bit of feeling. There is no way that you could describe the renditions of the anthems at the rugby as being solemn and I'm pretty sure there was more than one person in a rabbit costume roaring away at the top of their voice.
No one tells the people in Argentina, Australia, New Zealand and South Africa how to sing their anthems, nor when they can be performed. People are happy to take part and are proud to support their countries. If you have to tell people to show respect then there is something very wrong, which is the case with China. Any teacher or parent will know that, these days, you cannot demand respect just because of your position. Respect has to be earned and respect is not the same as fear. Unfortunately the Chinese government thinks that stamping its feet and having a temper tantrum will result in everyone suddenly falling in love with the motherland. I think not!