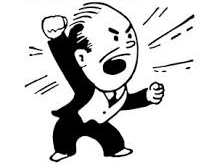 The housing problem won't go away. Every week there is some reference to the housing shortage and how to solve it. The government is going to offer starter homes for the middle classes and has said it will not destroy the country parks in order to build more houses, much to the delight of many and the chagrin of a considerable number. No, they plan to reclaim more land from the sea.
Now, Beijing has its problems too but they have recently announced that 23 million people is enough and have announced a population cap, there's no more room. In Hong Kong we can keep building more houses, and making smaller and smaller flats for a long time yet, but perhaps we should take Beijing's lead on this one. You can argue that if people do not have anywhere to live then their quality of life is compromised but the destruction of the environment also reduces the quality of people's lives. At some point, you have to draw a line.
In the 28 years I have been in HK, the country parks have become more widely used. Some will say that there are plenty of areas of the country parks that are not used, so why not develop them. Just having the bits you use is not enough. If people use a path but do not venture off to the sides does it mean it is reasonable to develop the bits alongside the path? Of course it isn't.
I have just returned from a trip to Macau which has a few bits of remaining woodland and hillside but these are just tiny islands in a sea of huge casinos. While any bit of greenery is nice it doesn't give the Macanese much chance from the metropolis which is Macau and Zhuhai. Hong Kong is a pleasant place to live because it has such wonderful countryside in which to escape.
There are areas of farmland in HK that are no longer used and there are calls to develop those but the same argument applies, they do provide a bit of greenery and we need a few plants to absorb a bit of pollution. There are other sites in HK which are referred to as brownfield, which are sites that may have been used for some form of industry and may be polluted in some way. These sites could be looked at, as could all the old, rotting factory buildings which are emptying as HK is no longer a base for manufacturing.
Despite the housing shortage the government is looking to import people from overseas to care for our ageing population. You would have thought that, out of 7.5 million people, we could find one or two who could take this on. The trouble is, it is not glamorous and is not well-paid. We would rather reward hedge-fund managers, bankers, lawyers, accountants, etc. with ludicrous amounts of cash while people who care for the elderly earn very little so we have to look overseas. That will help the housing shortage.
Is there a housing shortage? Let me rephrase the question, is there a home shortage? How many people have multiple houses but they are mainly for investment. Many, I believe, are unoccupied. I was looking to buy something for myself recently and visited two nice flats that had been empty since they were built 10 years ago. Prices here are astronomical so it is very difficult to save enough money for a deposit so, to some extent, building more houses is in the hope that more people will be able to afford to buy their own.
Destroying the environment, be it reclaiming land from the sea or clearing areas of country park is irreversible. Is there any form of long-term plan or are we just going to keep building?